Champions of Innovation
2022 Graduation In-Person Again!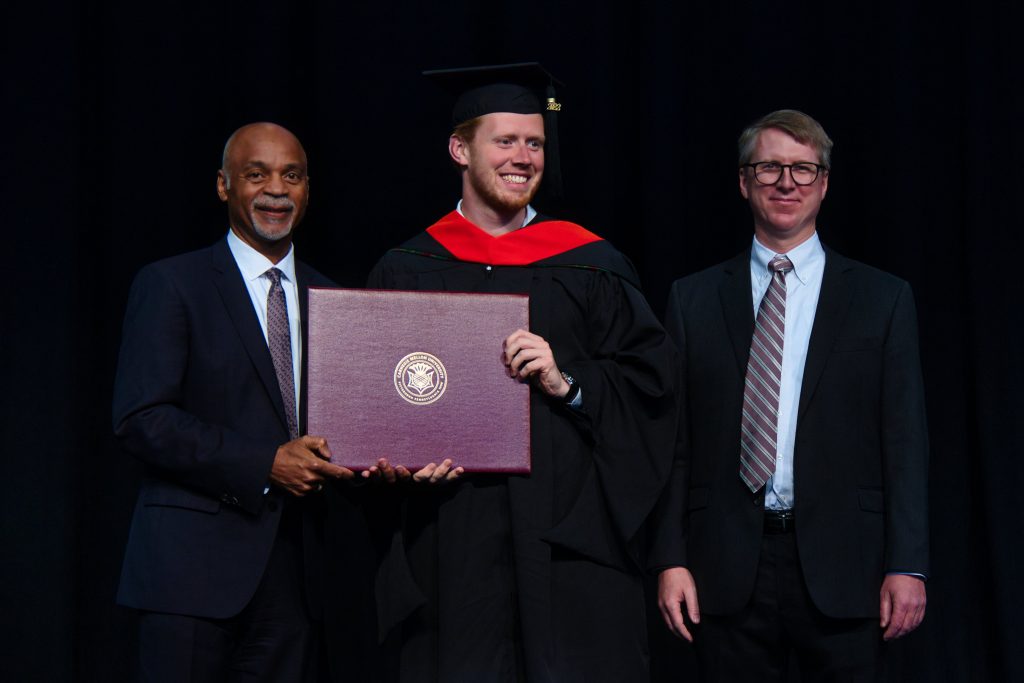 CMU celebrated its largest commencement ever with graduates from 2020, 2021 and 2022 joining! The Department of Engineering & Public Policy (EPP) along with the Engineering & Technology Innovation Management (ETIM) MS Program came together for breakfast and diploma ceremony on Sunday, May 15, 2022.
Dual Degrees Graduates included:
| | |
| --- | --- |
| Full Name | Home Department |
| David Ajoku | MEG |
| Savannah Jenkins | CEE |
| Haoming Jing | ECE |
| Smaa Koraym | BMD |
| Bingda Li | BMD |
| Zeyuan Li | CEE |
| Beichen Su | ECE |
| Jaldhir Sanjay Trivedi | MEG |
| Harshal Vakhariya | BMD |
| Chenxin Xu | MEG |
ETIM Single Degree Graduates:
| | |
| --- | --- |
| Full Name | Home Dept |
| Shuyin Deng | CIT |
| Tilman Heinz Dreyer | CIT |
| Olivia Keller | CIT |
| Qianxin Liu | CIT |
| Kapil Panchal | CIT |
| Kyle Siverts | CIT |
| Cory Thomas | CIT |
| Aileen Yu | CIT |
| Tianyi Zhu | CIT |
| Guanzhao Li | CIT Integrated Studies with Computer Science |
| Anisha Paresh Jhaveri | CIT |